Now this is interesting.
I'm writing a blog post ... without having it pre-written. Honestly, can you imagine something so ridiculous? A writer ... writing something the night before it's supposed to be posted?
Bah!
It's not like I do this on a regular basis, let me tell you.
I DID NOT turn in an essay today that was due five minutes later. Because even homeschoolers procrastinate.
But that's beside the point. What I'm here to tell you about is NaNo. The summary. The intro. The during. The promise of gifs, really, is why we're all here, let's be honest.
Let's get to it then.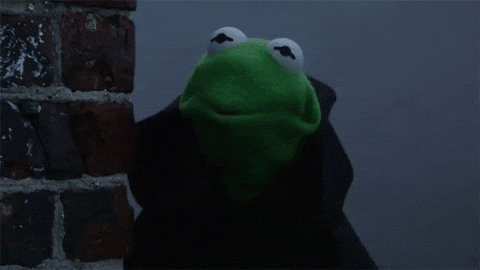 giphy
Total Wordcount: 22464
Wonderfully, like the wise human being I am, I woke up at 5:30 AM. Not with an alarm, just the internal clock of a writer who knows that its NANO AND LETS GET MOVING FINGERS WE HAVE A BOOK TO WRITE.
So on the first day I ended up writing 5000 words. Not a bad start, and I wasn't confident I'd keep up the pace.
First two chapters went EXACTLY (almost) how I wanted them to go. Then I got to the third POV and.... it all kind of fell apart.
They're fighting for no reason.
Why are they punching each other?
Oh, now they're sitting on a couch and sharing a bowl of mushrooms.
Let's be honest: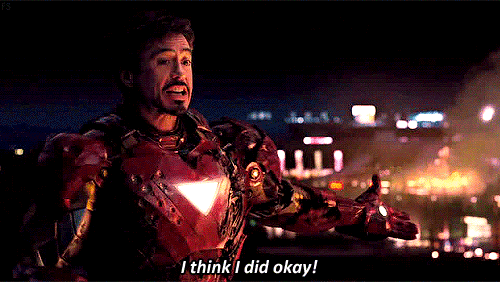 giphy
Total Worcount: 16325
Less than last week, and I was basically dying halfway through the week. Still, I was proud of myself. Took it a bit more chill, a bit more balanced, got the things done that I needed to.
Just be cruisin' through Meridian like whatevs. Eating the junk food called NaNo is easy when you wear sunglasses and a metal suit.
I didn't have a metal suit.
But we'll ignore that. I just poured those junk foods alllll over Meridian.
....
Sure did taste good tho.
giphy
Total Wordcount: 11416
Well ... that's disappointing. This is the week where it was really just difficult for me to get anything done.
But I got 50k this week so I shouldn't complain.
But I'm complaining.
etc. internet
It's NaNo. Donuts are very much allowed.
Moving on then.
Total Wordcount: 25084
Let me say this.
This week was exhilarating. I didn't get an assignment for school done, and that cost me during December (ie up until Wednesday of this week). I didn't really do much of anything except sit there and jam out words onto my keyboard.
0/10 would not recommend trying to write 3k a day to reach a massive goal if you're already brain dead.
gfycat
If only I had listened.
I kind of... just kept going???
(which only consisted of 2 days)
Total Wordcount: 4740
UGH.
I DIED.
EXCEPT THE LAST DAY.
The last day went well because that, my frens, is the day that I reached my goal.
I wrote 80024. I finished Part One of Meridian, which I have officially titled Meridian: Ghost Planet. In addition, I finished a short story which I hope to share with you all some day or another in the mid-to-close future.
So I've now written 6 books.
I kind of just looked at NaNo for a second on December 1.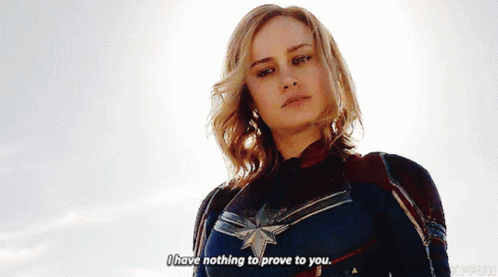 tenor
BECAUSE I PROVED IT TO MYSELF.
Honestly, I learned a lot through NaNo. I have written every day since NaNo, haven't taken a single day off. With Part One of Meridian finished, I've returned to Magnolia Sun so I can finish the last 30k that remains in that novel.
And it's beautiful.
I've loled at what Den has to say, because his sarcastic comments are the best.
Don't take me wrong, I enjoyed NaNo immensely, but it's a completely different kind of writing. The primary goal of NaNoWriMo is to get wordcounts as high as possible. There's no artistic goal to it.
And I love the art of writing, I've realized.
Coming back to writing, I can focus so much more on tailoring my writing to what I really want it to look like.
Before NaNoWriMo, writing was forced, and difficult.
After NaNoWriMo, I've not had this much fun in a long time.
Most of all, I think NaNo really re-ignited the writing spark in me. I can do this ya'll. We can do this. Anything you set your mind to.
It might not be easy.
And you might need to get a handle on better time-management.
Like ... you should probably get all the assignments that you need to get done DONE before you go and write your book.
*glances at missed assignments*
*smiles widely*
internets
So next time that writer's block comes knocking on my door, next time I doubt how many words I can write, next time that I'm not quite sure how I can deal with these characters, next time anything from myself threatens my writing, I know what to say.
These are my characters.
Laurel, Ace, Rush, Rigel, all those peeps.
These are my books.
Lucid, Meridian, Magnolia Sun.
I'm a writer.
We're writers.
Don't you forget what you are. Earth is closed today, to those threats that make you doubt yourself.
Have a great week, my friends.
Snapper Out.
.
.
.
JUST KIDDING
I have something to say first.
It's that time of year.
The time of year to start asking for BLOGOVERSARY QUESTIONSSSS!!
I'm not setting any limit on them, just ask me as many or as little questions you want to ask, about anything you want to ask at all. Fire away.
Now.
Snapper Out.