Right.
Let's skip the introductions because we all know that it's Friday and we all know who I am and all that jazz. Unfortunately, I'm not very talented in the art of skipping introductions since my entire school year has been spent practicing essays for History or English and everything else.
I mean really. Who writes an essay for math? (This girl, right here. Snapper. *sigh*)
So, some of you might have noticed (if you're very intent and if you're a stalker) that I haven't been around social media. In fact, if you're even scarier than I thought, you looked up my name on the internet and followed those links to Twitter and/or Instagram to find out where I went and came up with an error page.
If you didn't notice anything out of the ordinary, then you're just proving my point. Thank you.
At this point you're all concerned for what I'm going to say.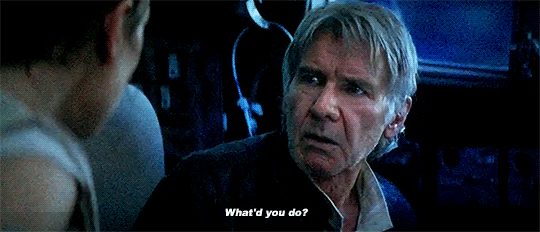 Gifer
I deleted my Twitter and Instagram accounts.
.
.
*insert silence, screaming, or wondering why this applies to you because you don't have social media here*
.
.
. . .
I've been on there for about a year, drumming up activity--or at least attempting to--with posts about me, myself and I and, well, not to much avail.
Here's my thought process.
> I'm not trying to make a reader base at the moment
The first reason I got social media was to create my reader platform for my books, since last year when I made my accounts I was planning on getting published pretty soon. As you can see based on these last few months of post and reckless abandon and adventure, I'm not currently pursuing the goal of "must publish NOW."
I'll wait, thanks. But because of that, my twitter account became a spiderweb of interlinked writers and/or people who I had to block for a variety of reasons. Needless to say, I didn't need all that in my life. Writers are cool, but when you're in high school, procrastination is not.
I didn't like Twitter anyway. Too many ads.
> It's not helping
Anything, really.... The only thing it helps me to do is procrastinate, and that includes distracting me from my bible studies. Not good.
I found myself disappointed by what I found on social media. Although I let myself scroll through it, trying to find more, it always leaves me empty. It's not like I felt before I went on for the day. I felt drained and depressed when I left social media.
I couldn't keep doing that. Draining myself, attempting to fill a cup with nothingness. Sorry not sorry but this is an eternal cup that only God can fill, not anyone, anything else -- even myself.
So I talked to my parents. They said something to this extent:
Giphy
So I blew that thing and went home.
Now, all this to say that social media is NOT bad in its own right. It can be a great tool, connecting writers, getting you the occasional giveaway, and a place to connect with your friends. But at the same time, if left unchecked, social media can start to rule both thought processes and time processes.
Who knows. I may go back some day to Instagram. For now, I've kept Pinterest and Facebook, and of course my blog (couldn't see this thing go). But to the Insta and the Bluebird of the internet:
Giphy
So that's that. If you wanted to connect with me on Instagram or Twitter, you're free to use the Communications Array on the sidebar. As for now, there are a few other things you should know before heading out:
1) For some insane reason I decided to participate in Camp NaNo? What's wrong with me?
2) The next post should be a project reveal of the current Secret Project. Unless it's a monthly wrap-up. We'll see later. ;)
3) IDK why they're all Han Solo gifs