Another year has come and gone.
Not in a sad sense, so to speak. It was actually rather ... insane, by way of writing, that is. Since last year, I've finished two more novels, started four, plotted five and come up with too many ideas to count.
But I'm not just talking about this last few years.
I'm talking about the past five years of my writing life, because April 23 is my five year writerversary. Not blogoversary. But writerversary. My first story dates back to 2014. Since then, there's been ups and downs. Goods and bads. All in all, I'd say I've been writing on the tip of a volcano.
Other people looking at my life choices:
Gifer
In the past five years, I've written five novels. You might be thinking something along the lines of "Hey, that's one book a year. Doable."
And here I am, knowing for a fact that no, that is not what happened. Two of those years I didn't finish a single idea save for the occasional short story. Some years I wrote one novel. Other years I was close to finishing three.
Here's a bit of an outline of the novels I've written. I'm not addressing the novels I haven't written or other ideas at the moment. If you want to read about those then you can comb through the archives looking for Project Reveals, the Julian Daventry tags and my last year's Anniversary post.
> Throne
My first finished novel. It's my fantasy, and I had a lot of fun writing this one. Somehow, I managed to write all 80,000 words of it in four months, even though I was a smol little writer back then.
I guess it was a bit of an adventure itself.
The story focused on Nashtali and Armayas, two princes with the same goal. The story is pretty cool, same for the story world. The writing style was smooth, save for the occasional unnecessary exclamation point.
Reading back, and comparing it to current books, I'm like:
Tumblr
> Sector One: Book One
This book. I was incredibly . . . incredibly annoyed when I started this book. I forgot about this until I started writing this section of this blog post.
Thanks a lot blog post.
But now I remember that I attempted to write the first chapter for this book five times because I didn't necessarily plot the first chapter. Because as we all know that back then I knew exactly how to structure a novel and I knew exactly how to master theme and I knew exactly what I was doing.
Hence trying to write the first chapter like five times.
Of course, I was confident once I got going:
Reddit?? I call it a google search so thanks whoever.
Plot twist, that wasn't a lie. It turned out wonderfully. The first forty-thousand words was an attempt to learn how to write in third person, so it was a bit slow at first.
Then I got a beta-reader... before I'd even finished the book. Thank you for helping me become a better writer in the end, specific beta-reader. Little did I know, but Sector One would become my first completed book, edited and polished and shining.
Giphy
> Sector One: Book Two
This went even better than the previous book. I wrote it in three months (with a bit of writing break in between, along with the occasional brain break. But when you add the days I actually worked on it together, that's how long it turns out to be). One half of that I credit to a writing site which forces you to write a specific amount of words in order to defeat this little monsters. It was like a writing video game. Incredibly fun, but way to expensive once you run out of the free 30 days.
And, well.... I'm a tad competitive. (No one is more competitive than me and I'll fight you on that ;) And I overacheived and ended up writing 2000 words a day with that writing site. After I'd run out of that, I had a puppy I needed to watch and I had about five minute intervals to write as much as I could before it was time to free the carpet from the jaws of death.
For me, books go quickly when there's a significant amount of dialogue. Ike, being the main character, made this easy.
Ike:
Tumblr
> Sector One: Book Three
This. Book. Was. A. Huge. Pain.
Talk about writer's syndrome. This one dragged on forever. I managed to cut down the plot to get rid of 20,000 words of excess writing. But the book just kept dragging.
Me, eyeing the plot suspiciously: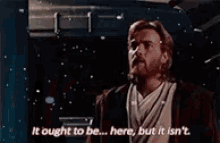 Tenor: translation through the fuzz of pixels "It ought to be here, but it isn't."
Most of the book is me being a stereotypical author who should learn to be more merciful to characters. I honestly tried, but I couldn't get myself out of the exhaustion of this book. The only thing that finally compelled me to finish it was July Camp NaNo as well as the promise of a new plot bunny.
Chasing plot bunnies can get you anywhere.
And my most recently completed novel, Lucid. I also wrote this one in three months, this time they are three consecutive months. I began it in July NaNo after finished the third book of Sector One. That gave me a substantial head start right into the thick of it.
Giphy
I wrote 1000 to 2000 words a day with this book, again. It's rather descriptive, for that matter. And it was a completely different story from the Sector One Trilogy, with new characters, new scenes, new places. All fun dangerous things to describe.
But after finishing it, wow I was a brain tired. Thus began my attempt at writing Ethereal, the sequel, then the most recent of my writing adventures: the long writing break.
And then Magnolia Sun.
But that's not done yet.
> The Aforementioned Snippet
Ahhh well, I guess I could give you all a few updates on Camp NaNo, since I've finished my overview of my five novels. Magnolia Sun has been wonderful so far. I've had fun, and I'm trying to pull myself back because in the past 18 days, I've written nearly 19,000 words. Yes, that sounds like 1000 words a day, but no, that's not actually the case. A few days ago I wrote 3000 words in one session . . .
Hey, when you're in the zone ....
And for the first time ever, you can have a snippet of Magnolia Sun:
"Quiet!" he hissed, shredding the leaf.
She groaned.
"Are you serious?" he muttered. "It's just a leaf!"
"It's our lifestyle." Cynthia lifted her chin, closing her eyes in mourning for the lost life of the plant.
"I mean, the plant is still alive," Den mumbled as he glanced at the tomato plant. Save for it's tilted pose since he'd bumped it in a mad search for escape, it looked mostly intact.
Well? What do you think? If you didn't get a chance to read my Project Reveal it's just a hop, skip and a jump away. But I can make it easy for you.
Goodbye and Happy Easter, everyone. He is risen!